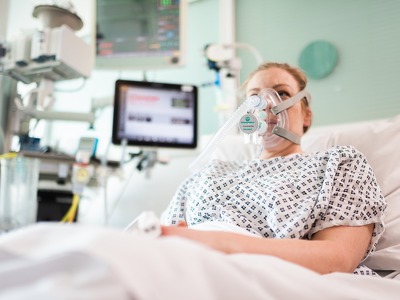 UCL-Ventura breathing aid (CPAP) – Design and manufacturing package (3 years)
The UCL-Ventura breathing aid is a Continuous Positive Airway Pressure (CPAP) device that supports patients with breathing difficulties.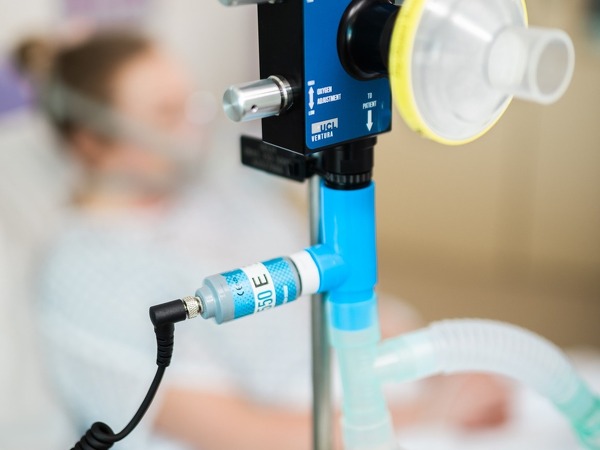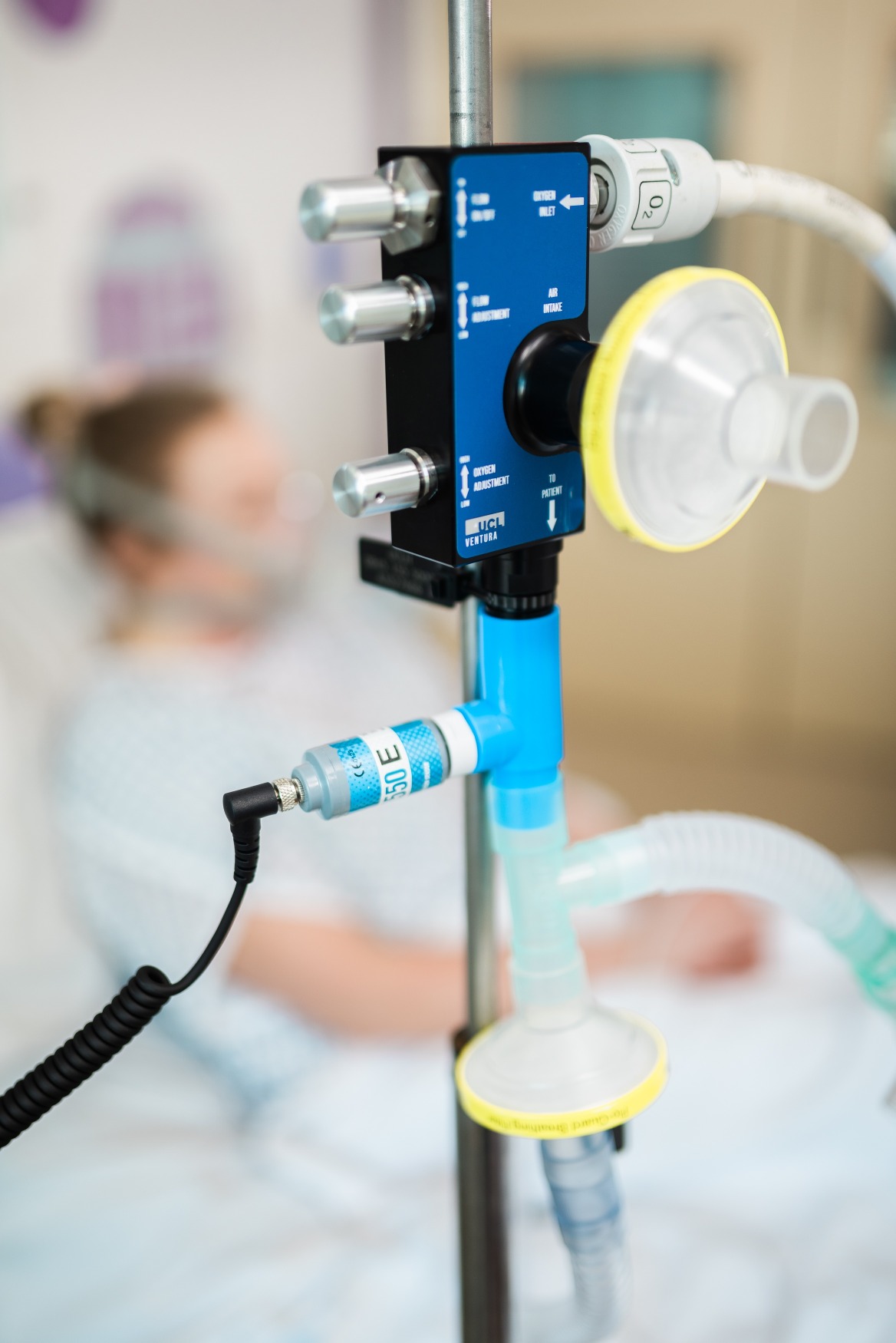 1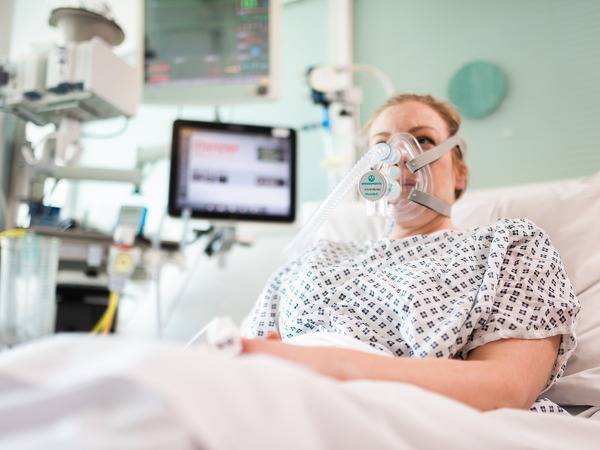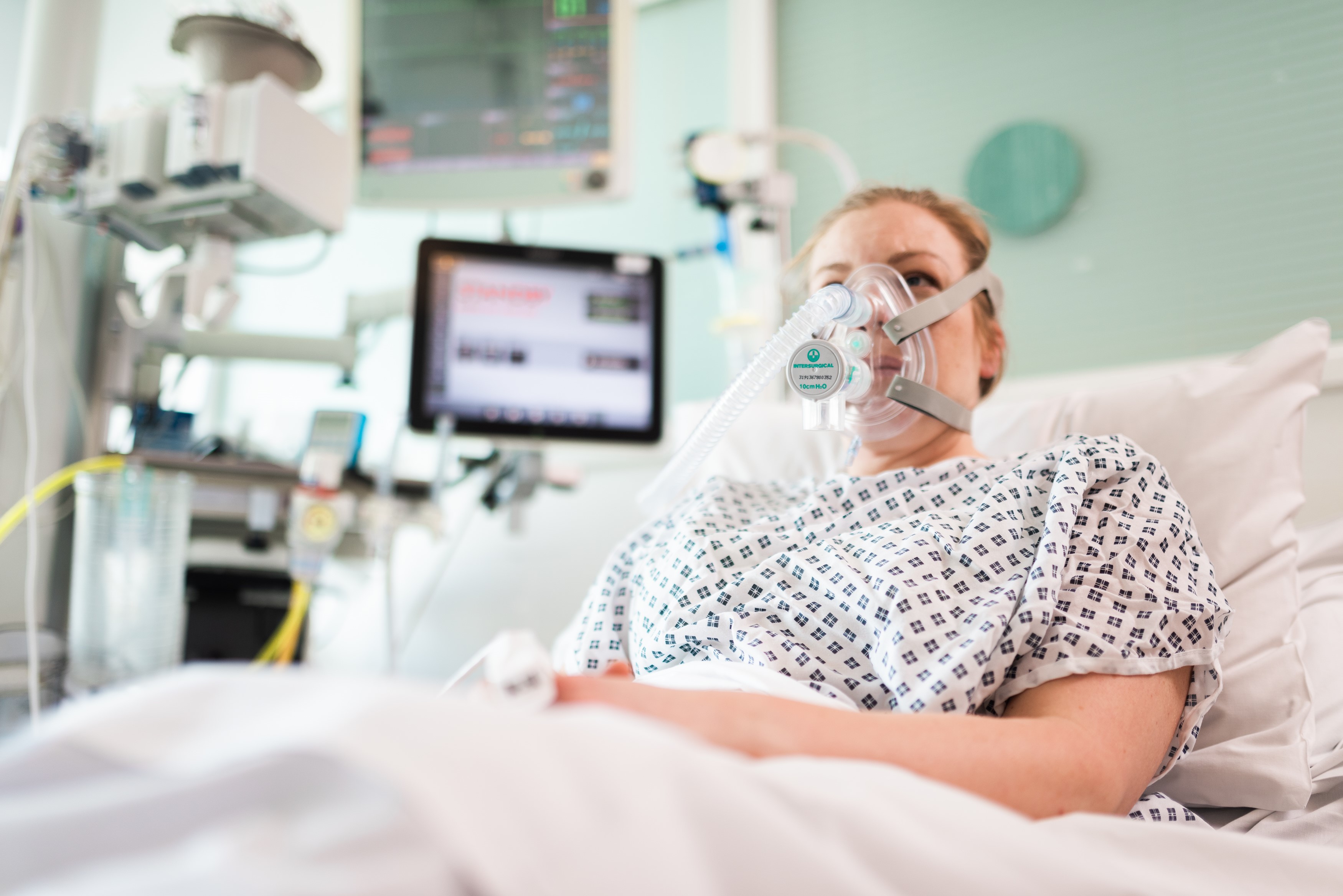 2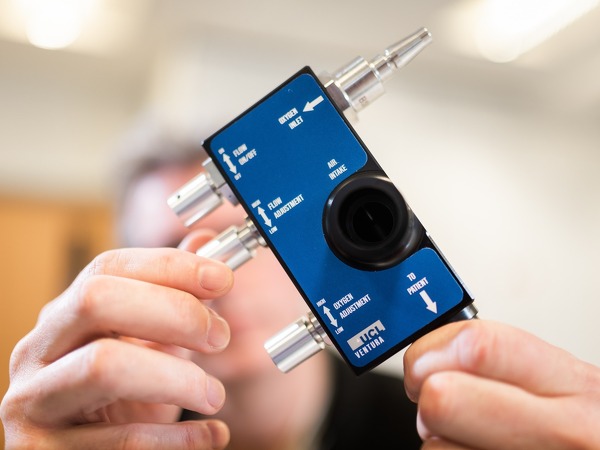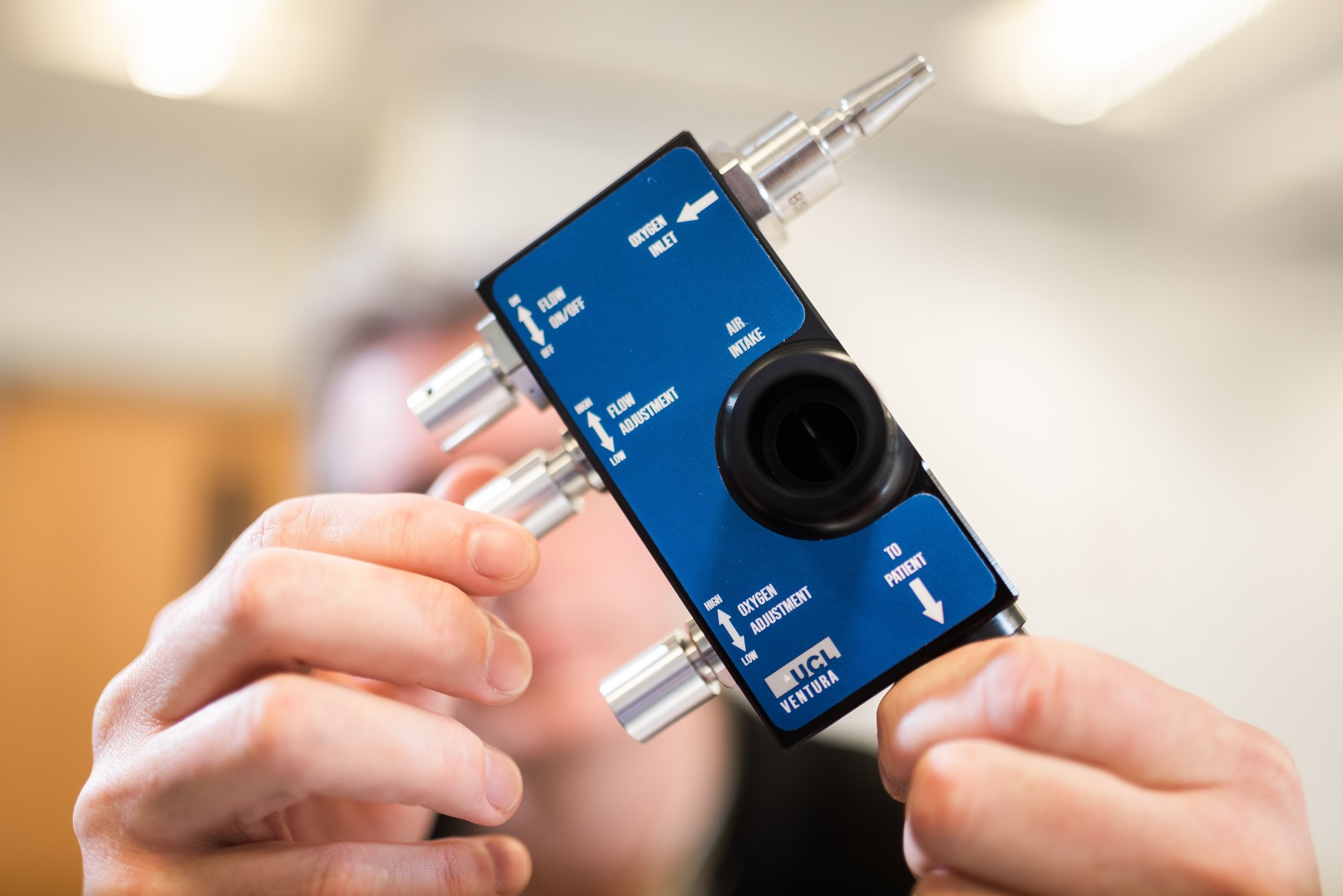 3
Please submit eligible requests using your organisational email address to avoid delays. Por favor utilice su correo electrónico profesional para evitar retrasos.
We will only authorise requests from people representing the following organisations: Manufacturers, Research Institutions, Healthcare providers, and non profit organisations.
Requests from people applying in a personal capacity will be rejected due to licensing restrictions. Se rechazarán solicitudes de personas a título personal debido a restricciones de licenciamiento.
The UCL-Ventura breathing aid is a Continuous Positive Airway Pressure (CPAP) device ("the CPAP"). The CPAP supports patients with breathing difficulties. It works by pushing an air-oxygen mix into the mouth and nose at a continuous pressure, keeping airways open and increasing the amount of oxygen entering the blood stream. This breathing aid can be used to help Covid-19 patients with serious respiratory problems to breathe more easily and has been shown to help prevent the need for invasive ventilation.
This CPAP has been developed as a collaboration between UCL, University College London Hospital and Mercedes-AMG High Performance Powertrains. The design is based on an existing off-patent CPAP system that has been further modified to optimise oxygen consumption. It is hoped that, by making this information widely available, this may help the global response to the crisis by enabling healthcare systems around the world to provide respiratory support for patients with Covid-19. More information can be found on the UCL-Ventura website.
More information
Packages 1, 2 and 3 of the design and manufacture instructions package for this CPAP are now available and include the following files:
Package 1 (now at version 3, released 11th April)
• Manufacturing drawings.
• System schematics and characteristics.
• Bill of materials and type of manufacturing machines used for CPAP production.
Package 2 (now at version 2, released 11th April)
• Development tests information.
• Assembly procedures, including build tooling requirements.
• Test procedure and pass-off protocol.

Package 3 (version 1, released 11th April)
• Frequently Asked Questions (FAQ)
• Test Work instructions
• CPAP - Assembly Process Flow and timing
• User leaflet
Licensed Users: To help us manage enquiries related to these files, please refer to the FAQ document in Package 3 before sending an email requesting technical support.
This CPAP has been approved for manufacture by UCL by UK regulators, the Medicines and Healthcare products Regulatory Agency (MHRA) under special conditions. These conditions state that this is a non-CE marked CPAP, given approval for use in the NHS for the interest of public health protection under the Covid-19 pandemic emergency. Please note that UCL's MHRA approval is time limited and ends on whichever of the following dates occurs soonest:
a) 1st October 2020;
b) The date when the device is CE marked; or
c) There is no longer a need for the device in the treatment of COVID-19 patients.
Any manufacture and use of this CPAP by third parties must require the third party to have local regulatory approval in place, as required in the third party's own country and must fully comply with any stipulated conditions, laws and regulations that ensure full patient safety.
The technical specifications for this CPAP are being shared for humanitarian purposes, to help support the international community addressing pressing demands to care for Covid-19 patients. This is not a business venture. There is an expectation that those using these specifications to manufacture these devices follow the same guiding principles.
The instructions for manufacture should be followed precisely to ensure quality and safety, with no deviations or substitutions.
All hospitals must work with their O2 engineering teams and ascertain their VIE outflow and downstream flows and pressures to specific ward areas before deploying these devices. Healthy patient evaluation data indicates O2 flow rates of 11, 14, 17 l/min for inhaled oxygen (FiO2) levels of 30, 40, 60%, respectively for calm breathing and O2 flow rates of 14, 25 and 46 l/min at FiO2 of 30, 40, 60%, respectively for heavy breathing.
Access to the design and manufacturing instructions package is by licence, which will be granted at no cost to governments, relevant industry manufacturers, academics and health experts. To help ensure relevance and legitimacy, users must make their requests for a licence using their work, university or institution email address.
Please apply by reviewing the terms and selecting "Order Now" to proceed with the online licensing process.
Relevant resources

World Health Organisation (WHO) guidance on resource planning for COVID-19, including critical items (PPE, diagnostic equipment, clinical care equipment).
UK National Health Service (NHS) guidance for the role and use of non-invasive respiratory support (including CPAP) in adult patients with COVID-19.
Further UK guidance on the use of personal protection equipment (PPE).
Please be aware that we have been inundated with requests so may be unable to respond immediately. But, we will work to respond to requests as soon as possible.
Downloads
Pack2_HPP_v2.zip
*
Package 2 v2 UCL Ventura _Design and Manufacturing files
39 MB
-
Pack1_HPP_v3.zip
*
Package 1 v3 UCL Ventura _Design and Manufacturing files
15 MB
-
Pack3_HPP_v2.zip
*
Package 3 v2 UCL Ventura _Design and Manufacturing files
4 MB
-
FAQ_Iss05 (1).pdf
Frequently Asked Questions (version 5)
791 KB
Guidance on international manufacture and regulatory approval 1.pdf
README
43 KB
Pack 2 Phase 2 additional Build Tooling Drawings.zip
*
Pack 2 Phase 2 additional Build Tooling Drawings
689 KB
-
Pack 2 Phase 2 additional Build Tooling STEP files.zip
*
Pack 2 Phase 2 additional Build Tooling STEP files
12 KB
-
Files marked with an asterix (*) can only be downloaded by users that have the appropriate product licence. The licence must be active and you must be logged into your account. Visit
My account / Downloads
section or your order details page to download licenced files.
Can you help in the fight against Coronavirus?
If you are a researcher with a technology that could be useful in tackling the health crisis such as modelling tools, software, datasets, or device designs, please contact us so we can assist you in disseminating your technologies securely (only if offered free of charge).
This service is provided through the e-lucid platform which is owned and operated by UCL Business Ltd, the technology transfer company for University College London (UCL).